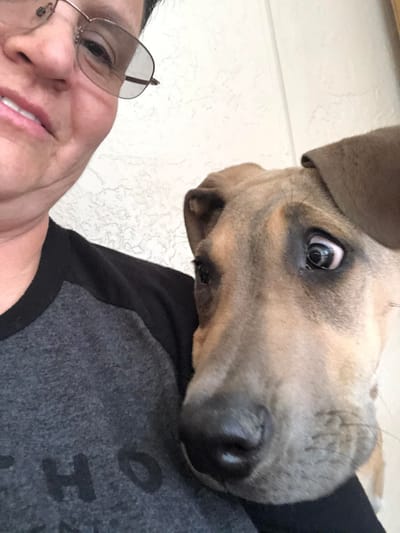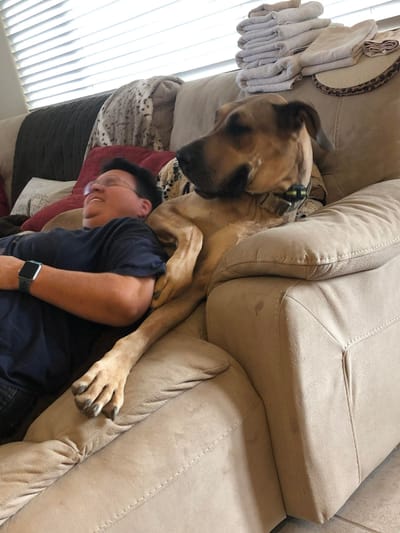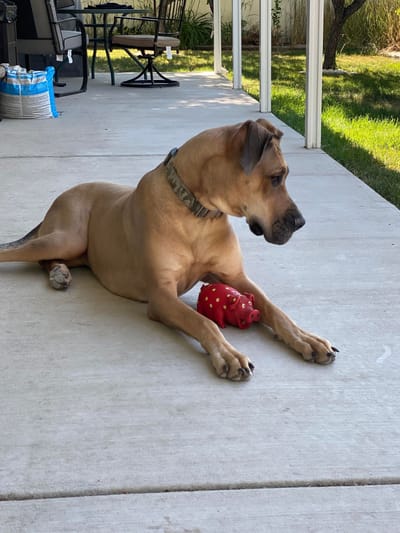 Sadie is my name but I am no sad sack! I'm almost 5 yrs old but you would not know it! I like to play with my balls and especially have my piggy with me. I prefer outside when the weather is good, not too cold or too hot, but need to be inside at times as well. I am crate trained, potty trained, and good with commands. I seem to adjust well to new things, and I do get along with most other dogs, someone my size or even a bit smaller would make a great playmate! I do not like cats at all, they are fun to chase though! I tell the deer they need to leave my space but have not tried to go after them.

I have been told I am very sweet and loving, a true gentle giant. I am waiting to get spayed as I am a bit too old for having puppies. I also make a great guard dog and will let you know when someone I don't know is near me.

I am good on a leash, and I LOVE to go for car rides too. I am big and don't know my own size, so older kids would be better but I do ok around smaller ones if they don't get near enough for me to knock them over.

I can be seen at McLaren Shelter in Great Falls and would love to have a family to love. I need my furever home!